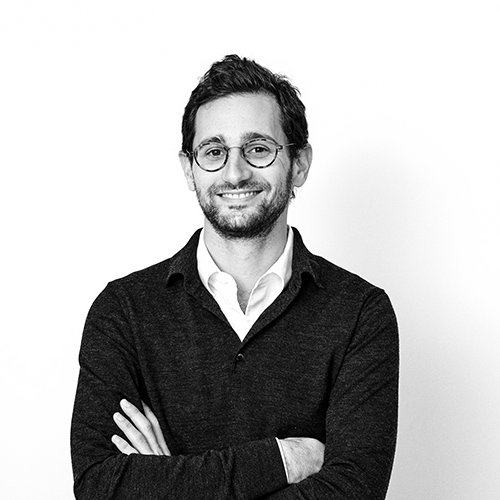 Prendre rendez-vous
Chirurgien Orthopédiste
Ancien chef de clinique des hôpitaux de Paris
Ancien interne des hôpitaux de Paris
Membre de la Société Française de Chirurgie Orthopédique et Traumatologique (SOFCOT)
Membre de la Société Française de Chirurgie de la Main (SFCM)
Membre Titulaire du Collège Français des Chirurgiens orthopédistes et Traumatologues
Formation
Ancien interne et chef de clinique – assistant des hôpitaux de Paris
Fellowship au Royal North Shore Hospital, Service de Chirurgie de la Main et des nerfs périphériques – Sydney, Australie
Ancien Praticien Hospitalier mi-temps, Service d'Orthopédie CHU Lariboisière, Paris
Publications
2021 Return to Competitive Level of Play and Performance in Regular Golfers after Total Hip Arthroplasty: Analysis of 599 Patients at Minimum 2-Year Follow-up
Pioger C, Jacquet C, Bellity J, Delambre J, Rouillon O, Nizard R, Hannouche D
Journal of Arthroplasty, 2021
Anesthésie pour chirurgie de la main / Anesthesia for hand surgery
Le Saché F, Barouk D, Bucciero M, Campard S, Bellity J, Thomsen L, Bloc S
Le Praticien en Anesthésie Réanimation, 2021 March
2020 Arthroscopic evaluation and treatment of a squeaking hip. A case report
Bellity J, Elkaïm M, Hannouche D, Nizard R.
BMC Musculoskeletal Disorders, Dec 2020
Surgical comfort and clinical outcomes of MIPO with an extra-short plate designed for distal radius fractures
Asmar G, Bellity J, Falcone MO.
European Journal of Orthopaedic Surgery & Traumatology, 2020 Sept
Reconstruction strategies after rupture of the extensor pollicis longus tendon: A systematic review
Ganon S, Bellity J, Zbili D, Boccara D
Hand Surg Rehabil., 2020 Dec
A Playtime and Handicap Analysis of 143 Regular Golfers After Total Knee Arthroplasty at Minimum 2-Year Follow-Up
Pioger C, Bellity J, Simon R, Rouillon O, Smith BJ, Nizard R
Journal of Arthroplasty, 2020 Jan
2019 Interosseous Membrane Reconstruction Utilizing Flexor Digitorum Superficialis Autograft
N.Smith, D. Tremblay, J. Bellity, R. Lawson
Techniques in Hand & Upper Extremity Surgery, 2019 Sept
2018 Anterior and lateral over-coverage after triple pelvic osteotomy during childhood for acetabular dysplasia secondary to hip developmental dysplasia: characteristics and clinical influence at mid-term follow-up
Klein C, Fontanarosa A, Khouri N, Bellity J, Padovani JP, Glorion C, Wicart P
The Bone & Joint Journal, 2018 Feb
Multicentric carpotarsal osteolysis syndrome: long-term follow-up of three patients
Klein C, Bellity J, Pannier S, Glorion C
Skeletal Radiology, 2018 Feb
2017 Accessory extensor pollicis longus: a rare anomalous tendon 
Tordjman D, Bellity J, Pierrart J, Delgrande D, Masmejean E
Hand Surgery and Rehabilitation, 2017 Nov
Bellity P, Bellity J
Arch Plastic Surg, 2017 Oct
Ultrasound imaging of thenar branch of the median nerve : a cadaveric study
Petrover D, Bellity J, Vigan M, Nizard R, Hakime A
European Radiology 2017 Jun
2016 The distal interphalangeal joint in dupuytren's disease
Tonkin MA, Bellity J
Dupuytren's contracture : a clinical casebook,
Springer (en collaboration avec le Pr. Marco Rizzo, Mayo clinic)
2015 Combined tendon avulsion and fracture in a mallet finger injury in a juvenile
Bellity JP, Tonkin MA
J Hand Surg Eur Vol. 2015 Feb
2014 Avulsion fracture of the extensor carpi radialis longus carpal insertion due to a basketball injury: case report and literature review
Robert N, Zbili D, Bellity J, Doursounian L, Mauprivez R.
Chir Main. 2014 Dec
Communications orales
2018 Traitement chirurgical de la tendinite de De Quervain
J Bellity, R Nizard
Congrès MIRE 2, Paris
2017 Intérêt de l'échographie dans le diagnostic préopératoire des variantes anatomiques du canal carpien
J Bellity, D Petrover, R Nizard
Congrès de la SOFCOT, Paris
Traitement chirurgical de la maladie de Dupuytren
J Bellity, R Nizard
Congrès MIRE, Paris
2014 Treatment of isolated STT osteoartritis – review of the literature
J Bellity, M Hile
New South Wales Hand Surgery association meeting, Kiama – NSW Australia, Nov. 2014
Central band reconstruction using ring finger FDS tendon, first case report
J Bellity, R Lawson, N Smith
New South Wales Hand Surgery Association meeting, Kiama – NSW Australia, Nov. 2014
2013 Manifestations au membre supérieur de l'acro-ostéolyse multicentrique idiopathique
J Bellity, C Klein, G Finidori, Ch Glorion, S Pannier
Congrès du GEM 2013 – (Poster)
Ostéolyse carpo-tarsienne multicentrique idiopathique – OCTMI
J Bellity, C Klein, G Finidori, Ch Glorion, S Pannier
Congrès de la SOFCOT 2013